The 2nd Coming
Having once said that my second build would not be a repeat of the first, it's funny how things change !!
For my second ICV (Individually Constructed Vehicle) I was always thinking of something mid-engined, a la a FWD power plant in the rear. Along the lines of the Sylva MoJo2 http://www.stingraymotorsport.com/sylva.htm. At one stage I did quite a bit of research and planning but got stalled on the Engineering requirements (read costs) in Australia and lack of general information for a novice.
You know what it's like - as time goes by you never have enough and want more. The same applies to the Clubbie, particularly in the power department. Whist the MX5 (Miata to the American folk) is a great engine with a superb gearbox, it is still only a 1.6L 86kW motor. Any new car had to up the ante to make it worth the effort and avoid disappointment.
Fast forward a couple of years. In discussion with others who had previously built a clubbie (ICV, Locost or Seven), plans were laid for #2.
Having sat in just about every Clubbie around, together with a mate, we determined what we think is the ideal chassis dimensions. Also having access the an Elfin, Birkin, Westfield, Kestrel and a number of Locosts, we also have plans to mod the chassis design and simplify construction.
The choice of motor was a harder decision, with limited options in Australia due to tough emission compliance rules. The final selection came down to:
Toyota 4AGE 20v Blacktop 1.6 (123kW)
Toyota 3SGE Gen3 2.0 (132kW)
Toyota 2ZZGE 1.8 (140kW)
Ford/Mazda Duratec 2.0 (122kW)
Honda S2000 F20C 2.0 (176kW)
My line of thinking was if I'm building a new car, I want to use a current bread engine, with all aluminium design. This effectively eliminated the 4AGE & 3SGE. Whilst the Honda is considered the ultimate, availability and cost would usually put it out of most peoples reach. Realistically I was tossing up between the 2ZZGE and Duratec 2.0. The current model MX5 comes with the 2.0 Duratec and 6 sp R/W gearbox, so there would be no gearbox / adaptor plate / clutch matching issues or expense. It also comes with VVT which the Focus version doesn't.
All this went out the window when a local Honda S2000 write off was advertised and purchased for a price I couldn't refuse. It all happened quickly, and the rest, as they say, is history. The Honda F20C 2L motor develops 250hp / 176kW / 208nM in standard form. Put this into a 650kg Clubman, and we should have a rocket ship. The only down side is the height of the F20C motor, which will be addressed in the chassis design.
So the key components will be Honda F20C 2 litre, moly 5.5kg flywheel, H/D clutch & 6sp AP2 gearbox, Nissan GTiR R180 IRS LSD diff and rear uprights/brakes, Gemini (Isuzu) front uprights.
The chassis will be losely modeled on the Chris Gibbs chassis, +50mm in width.
May the good times in the shed roll on again.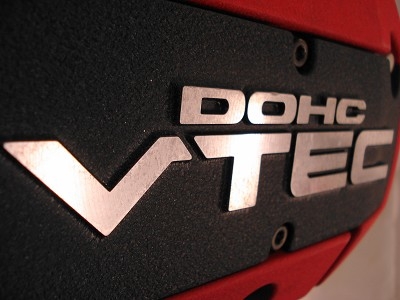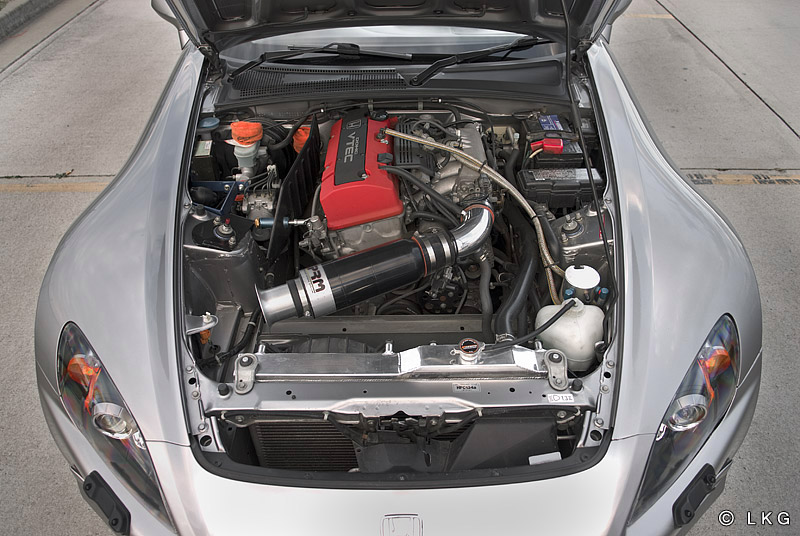 S2000 lump on the table to design one peice centre tubes around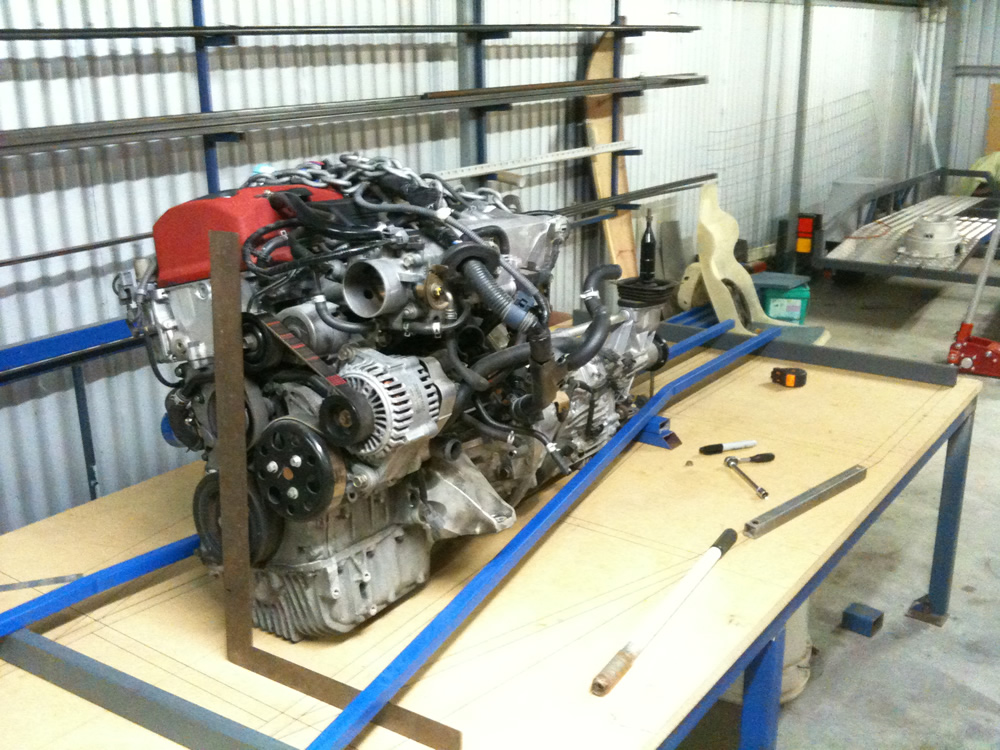 Bottom tubes sketched out on build table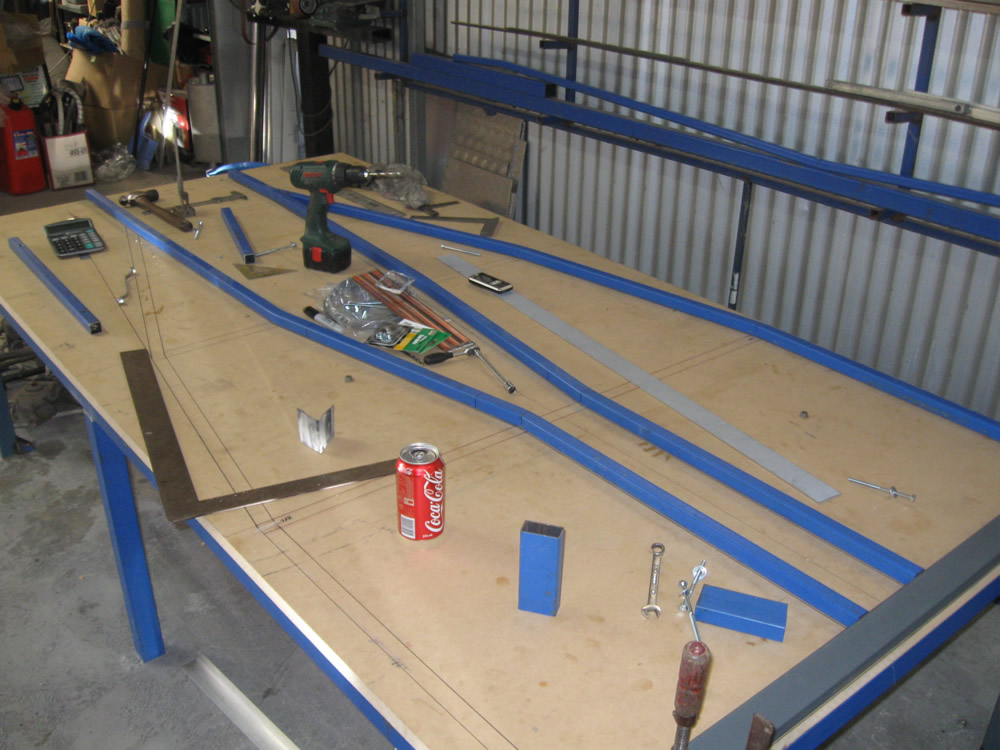 Complete bottom tubes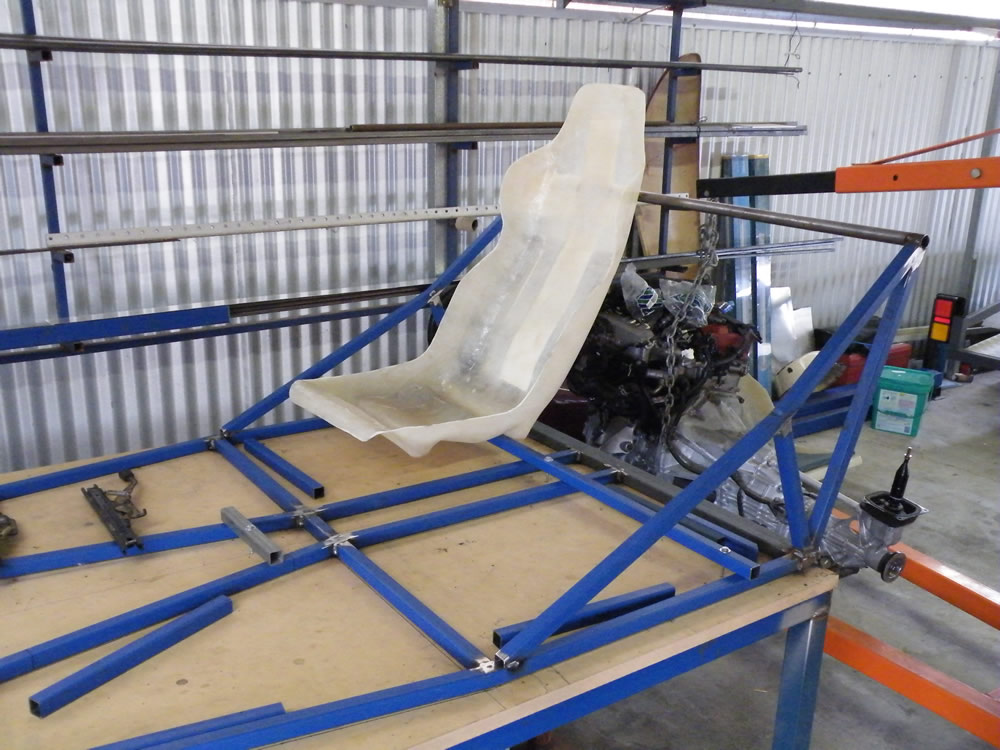 Basic chassis complete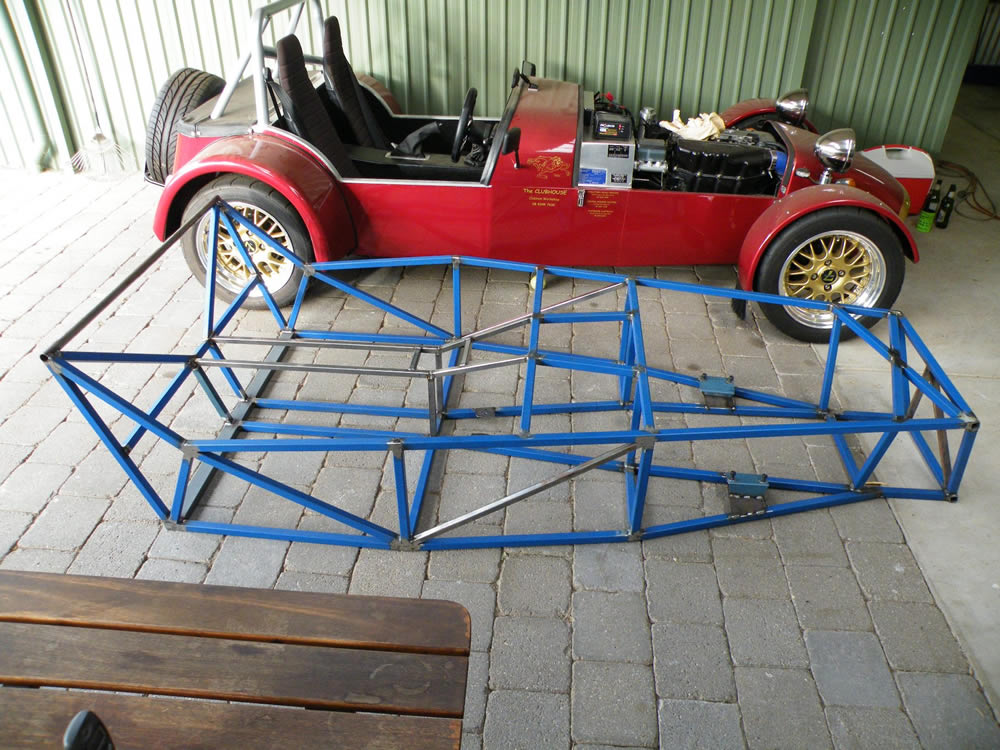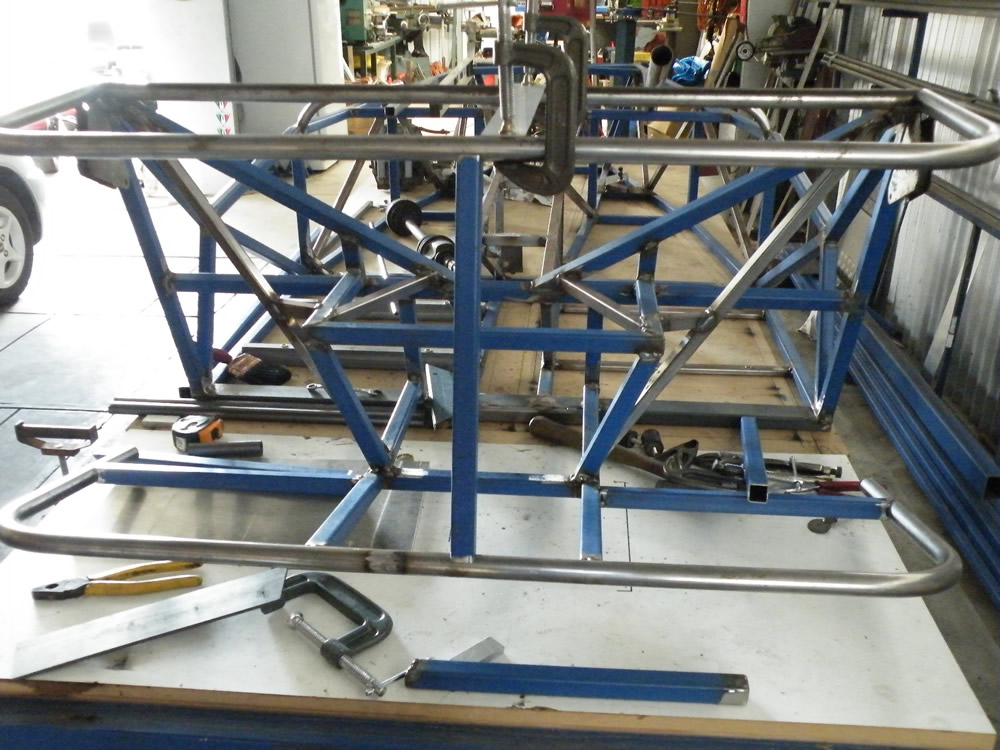 Front suspension setup with additional bracing tubes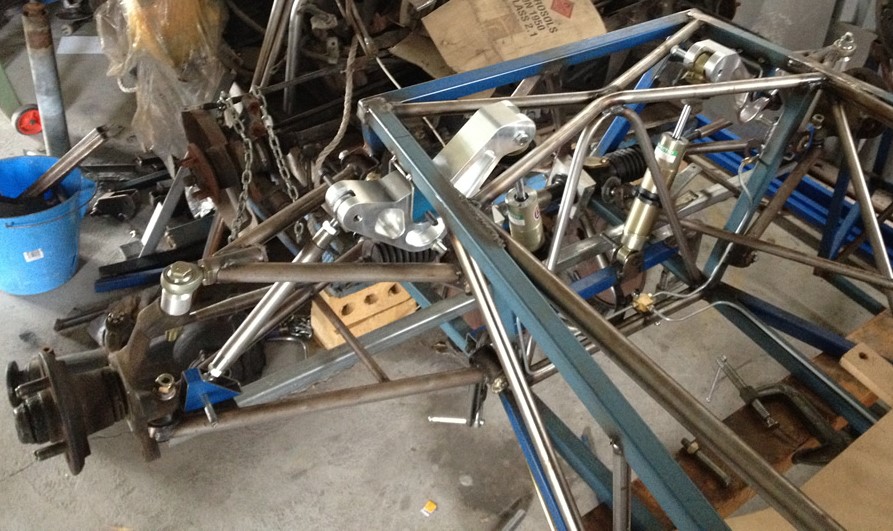 Steering column (Honda Civic) with S2000 steering lock grafted on, and Wilwood pedal set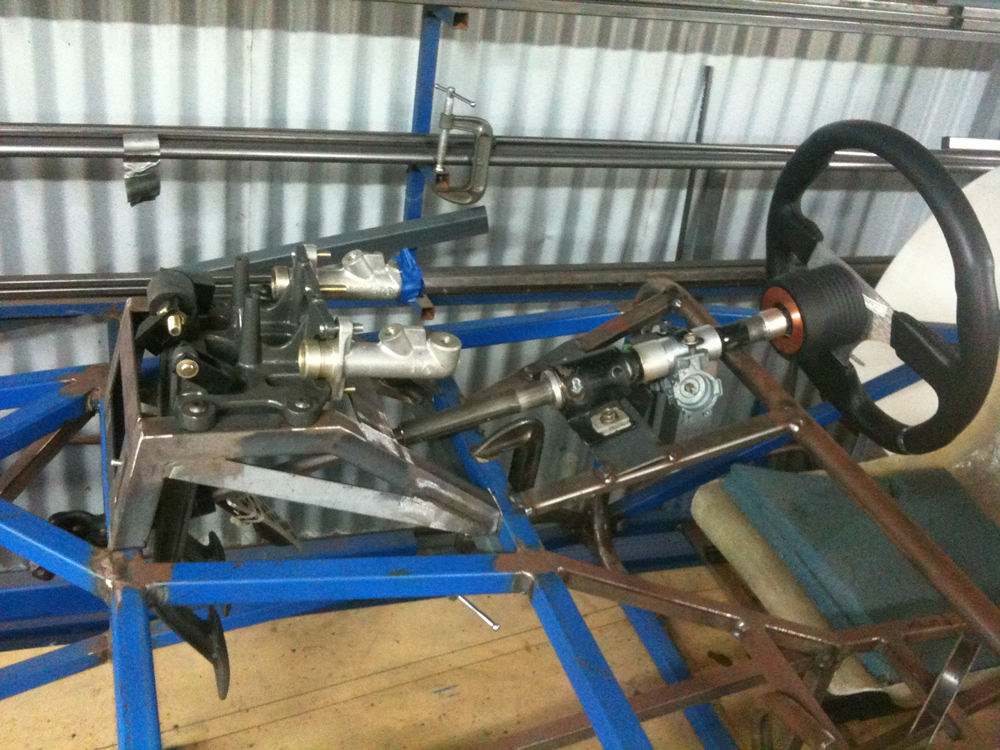 String computer to test suspension setup and eliminate bump steer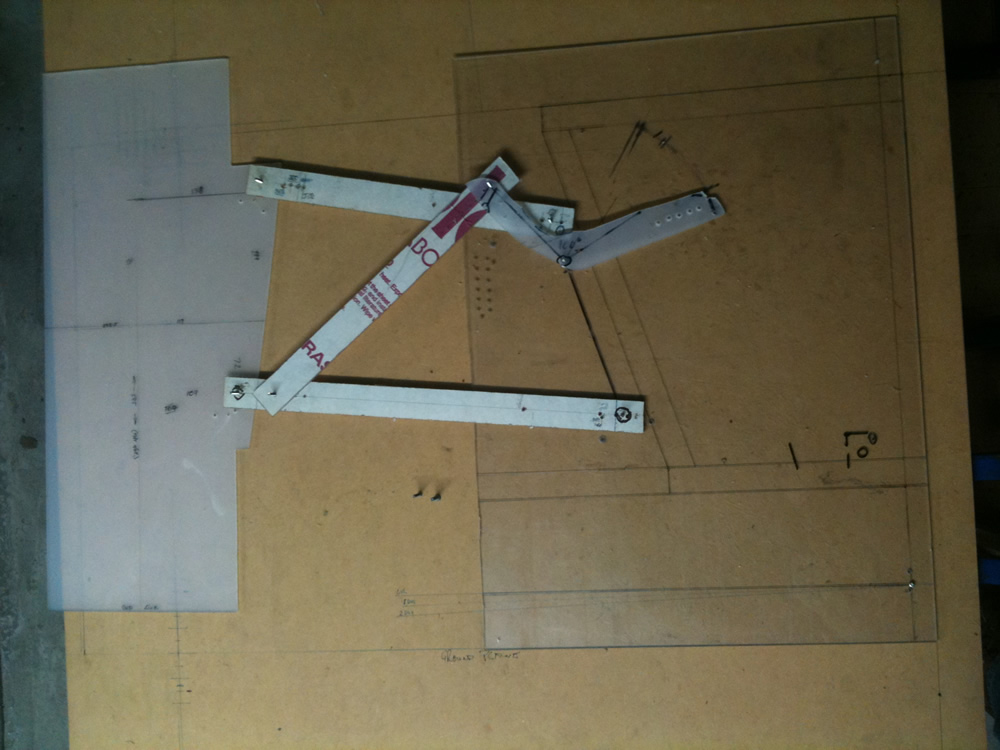 Cutting wishbone tubes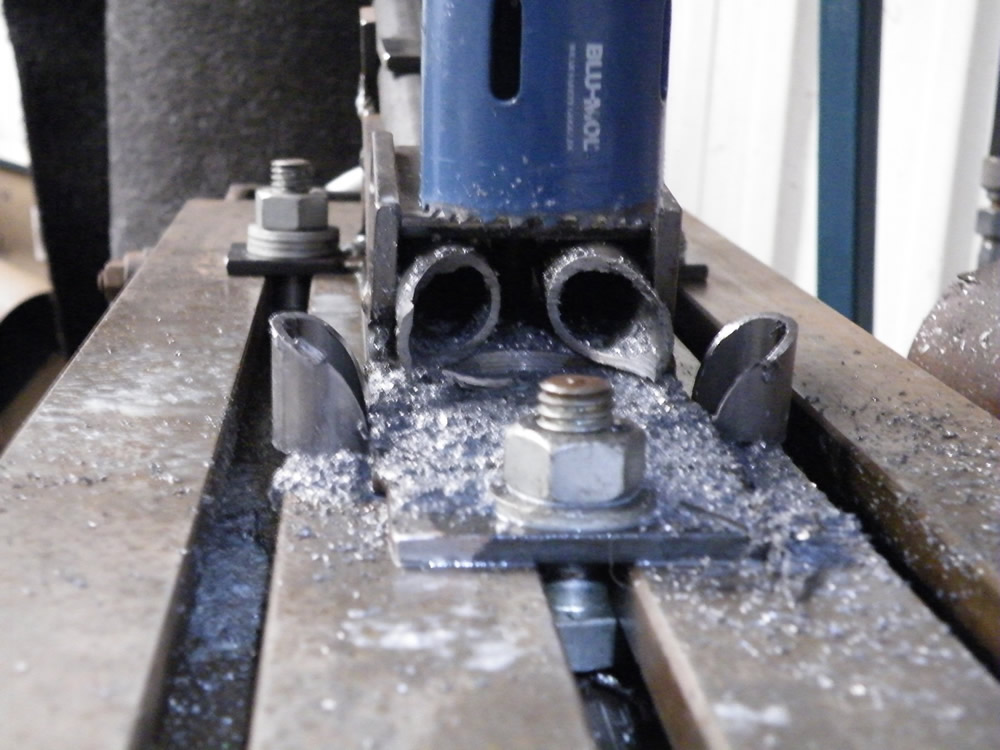 Completed front wishbones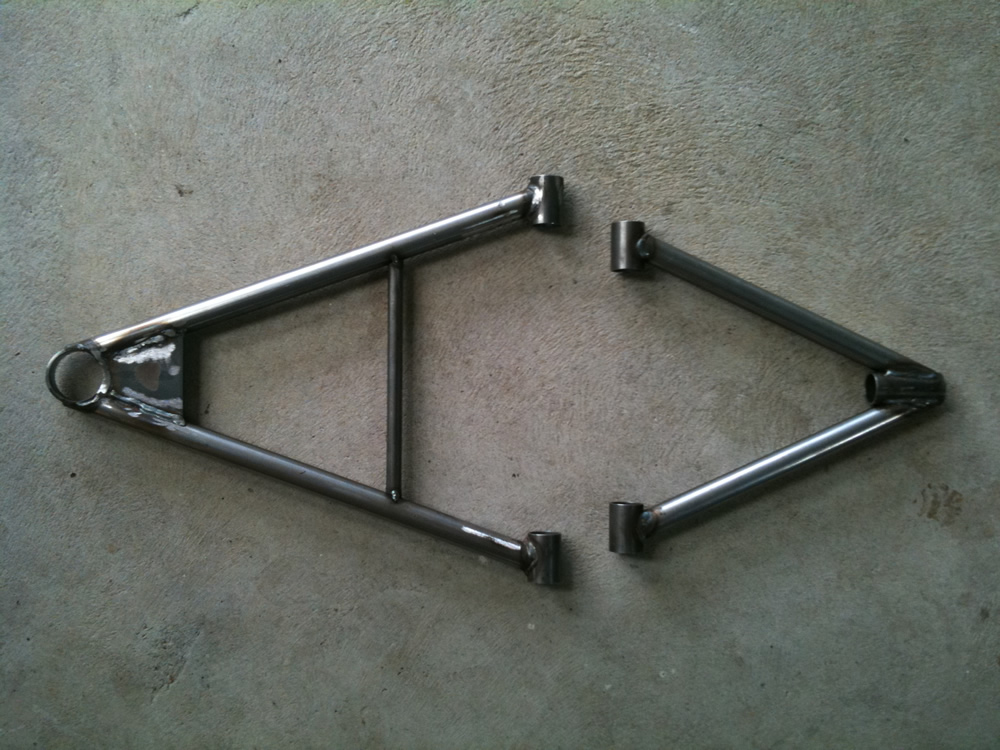 Jig it fit front suspension brackets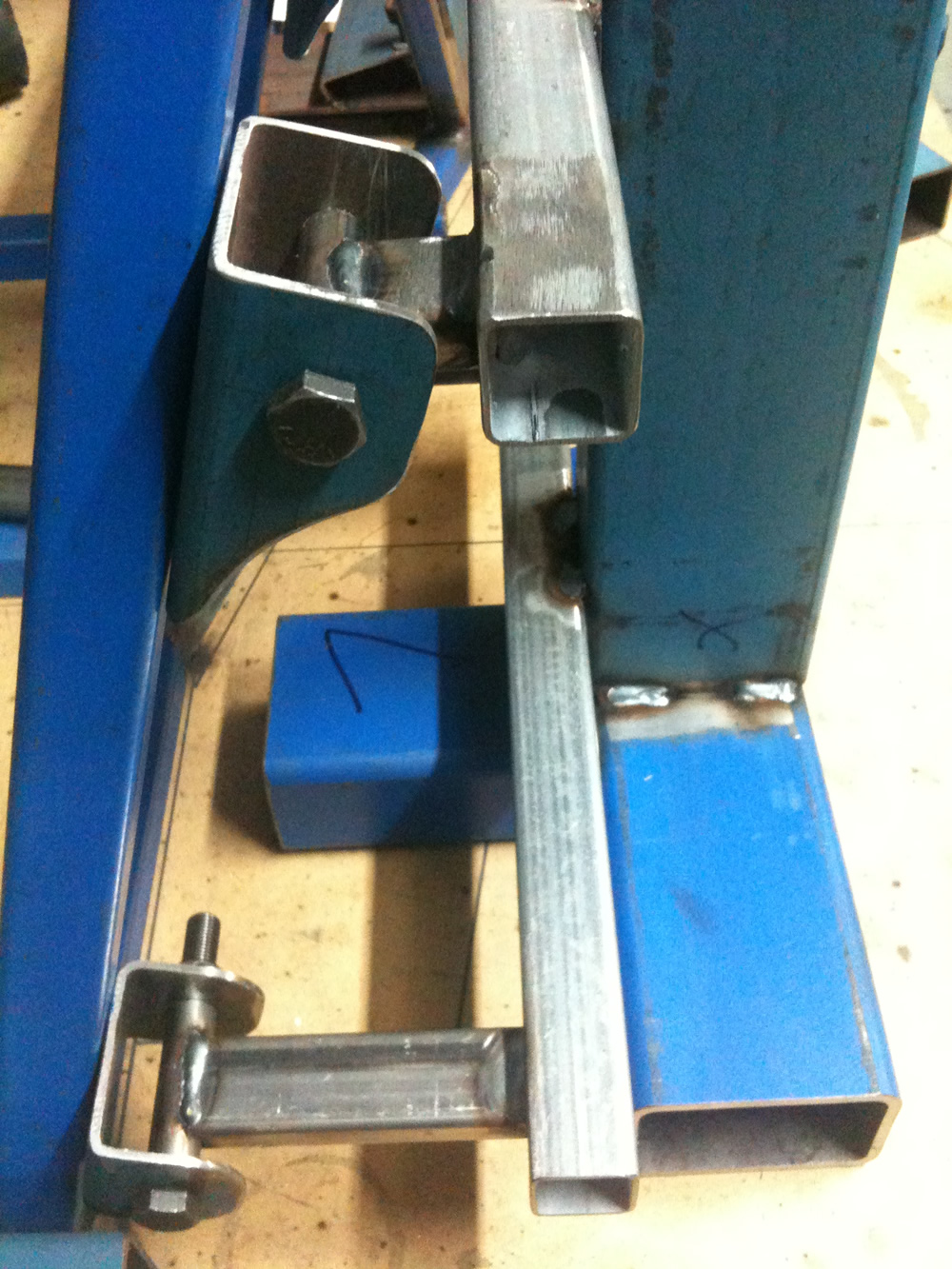 Shortened Escort quick rack next to a standard rack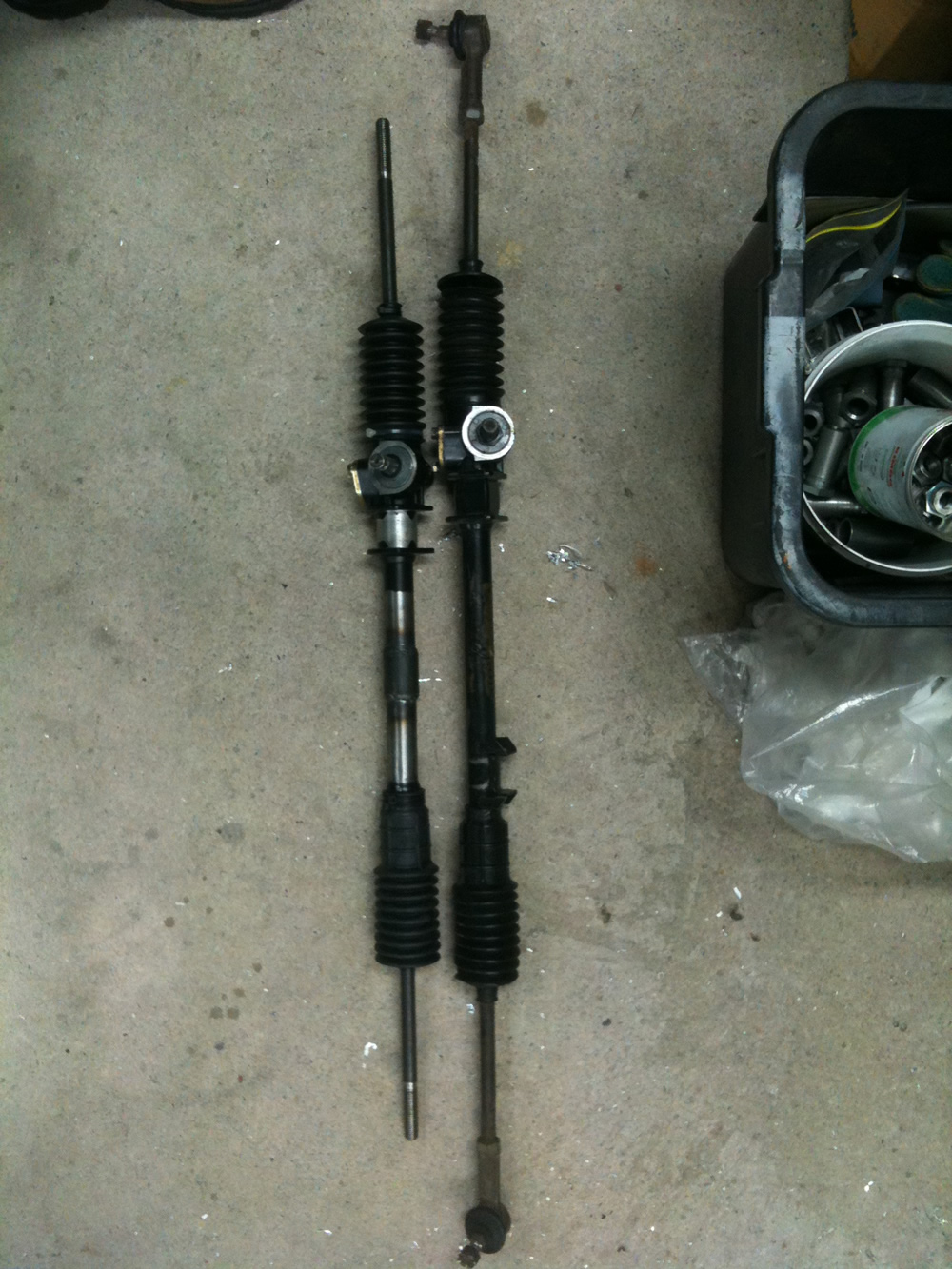 Painted chassis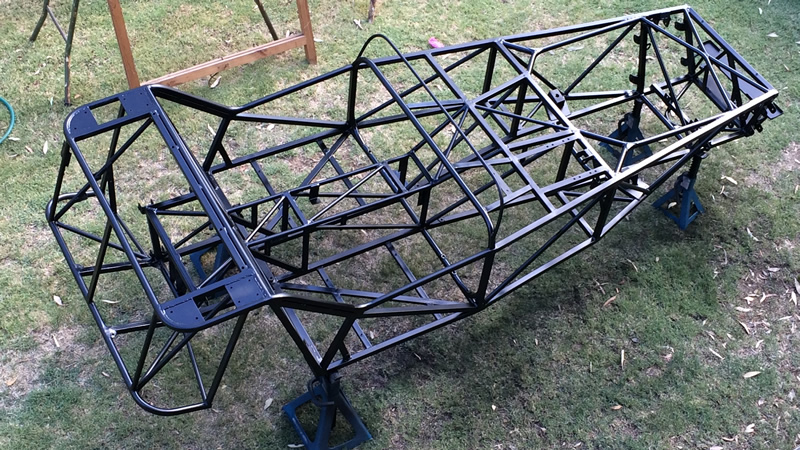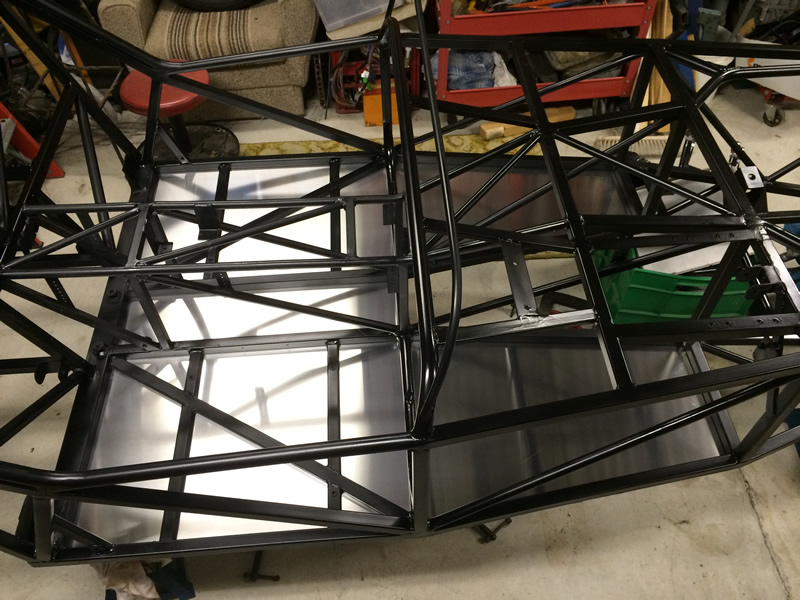 R180 diff and rear control arms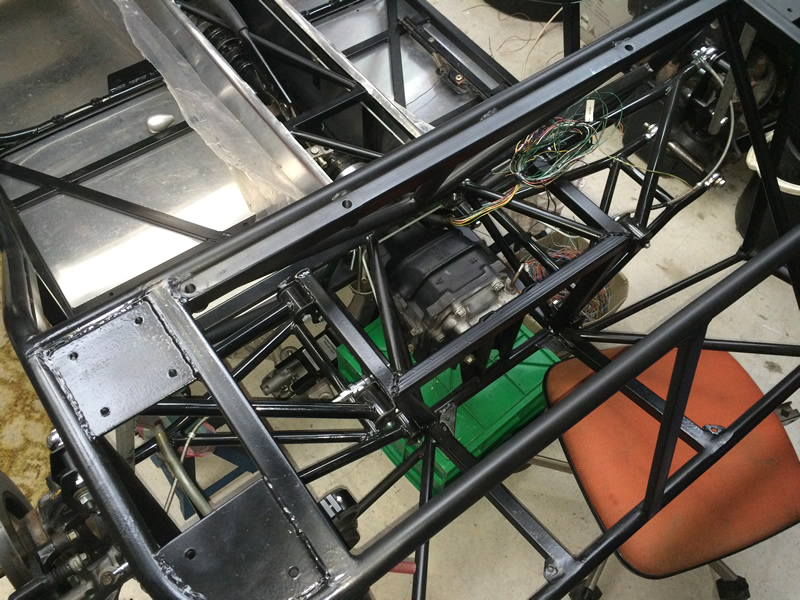 Rear Suspension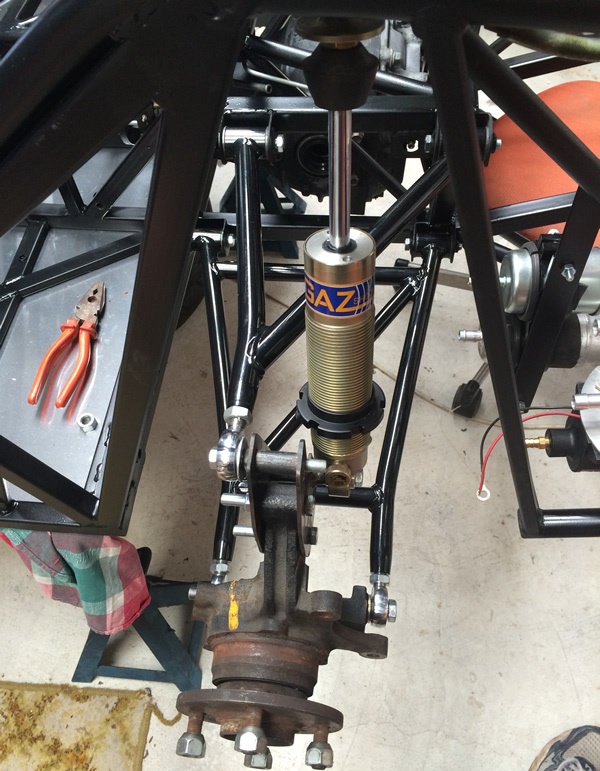 Front Suspension with inboard rockers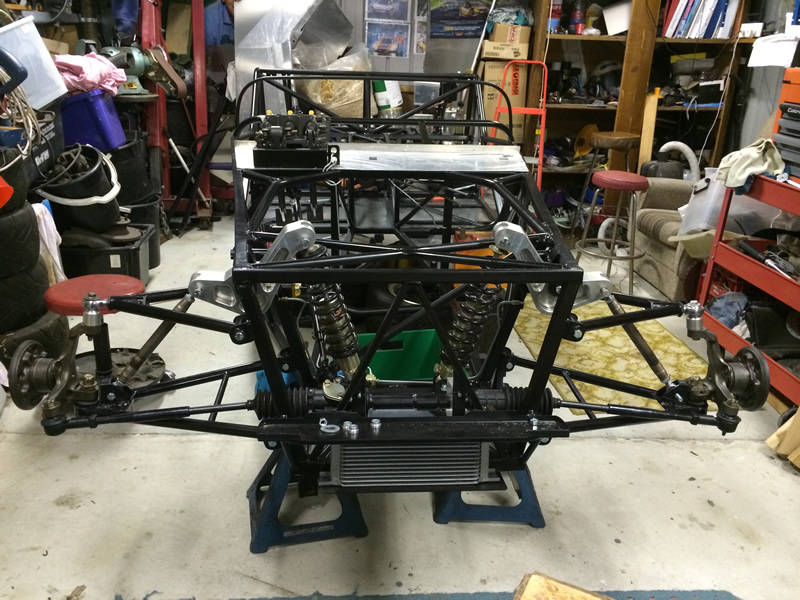 Honda F20C installed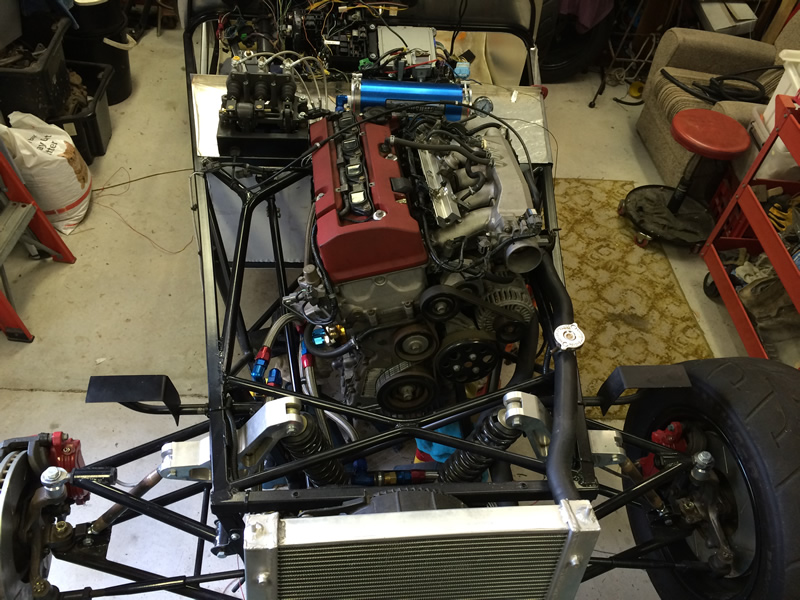 Full S2000 wiring loom being stipped and shortened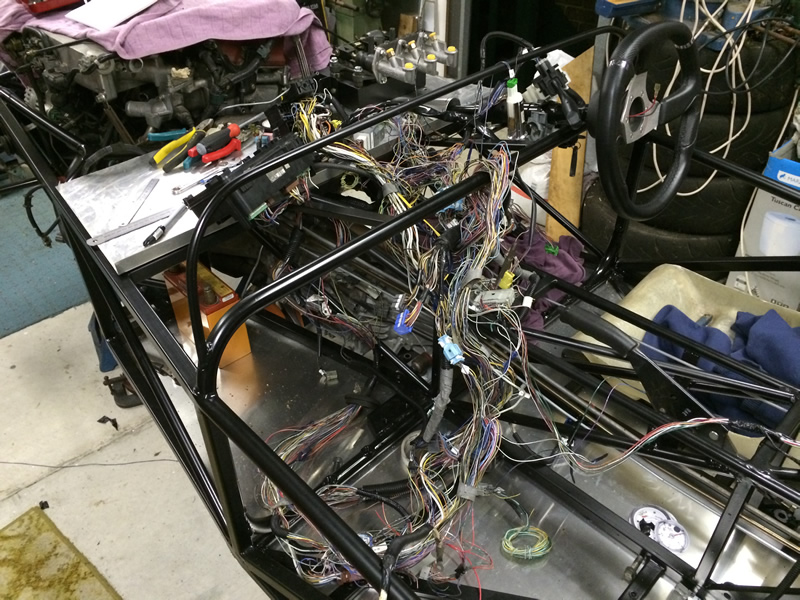 Speedhut Custom Instrumentation (USA made)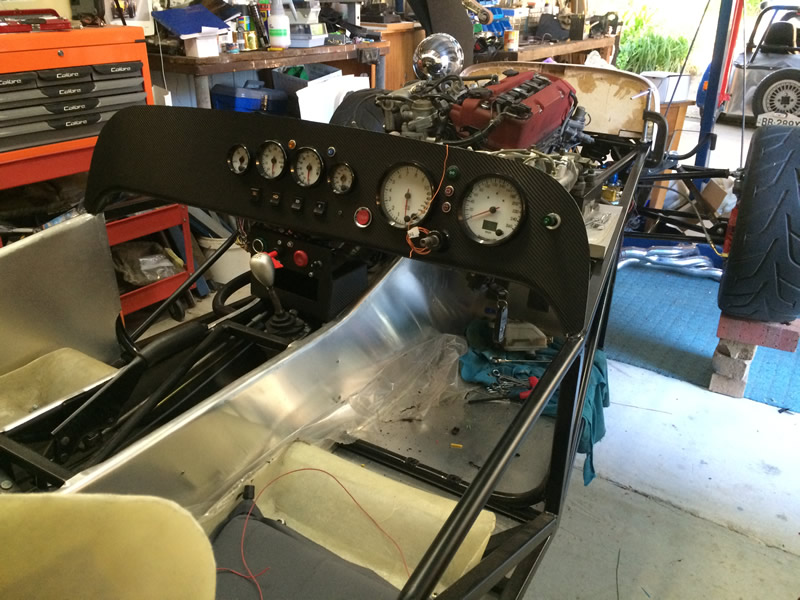 Building the headers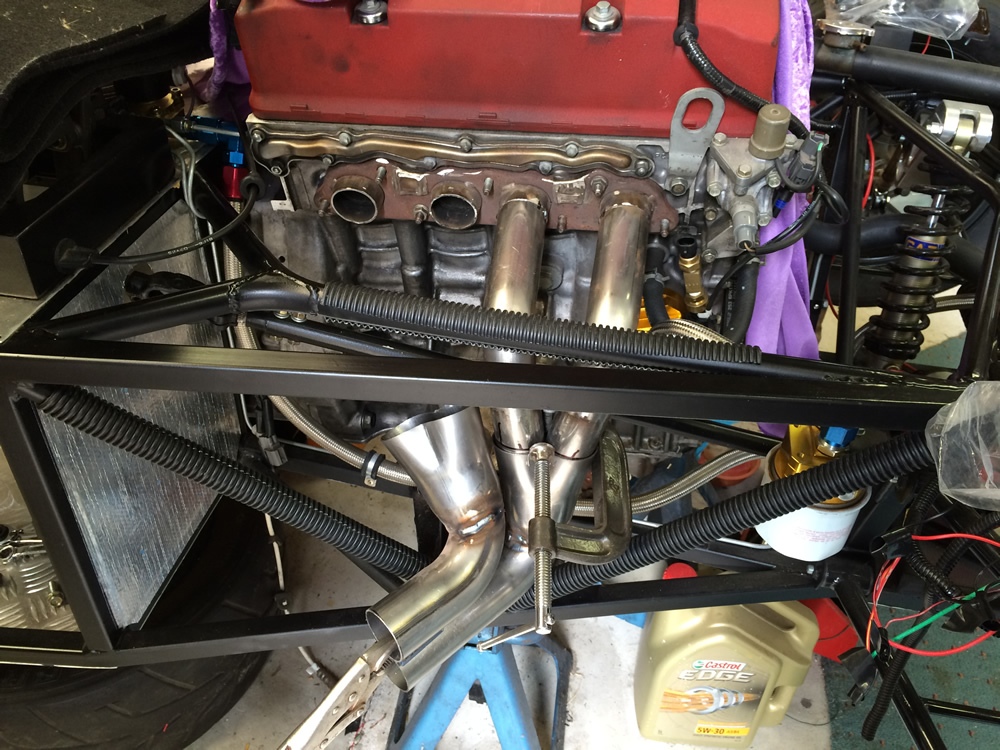 Complete legal exhaust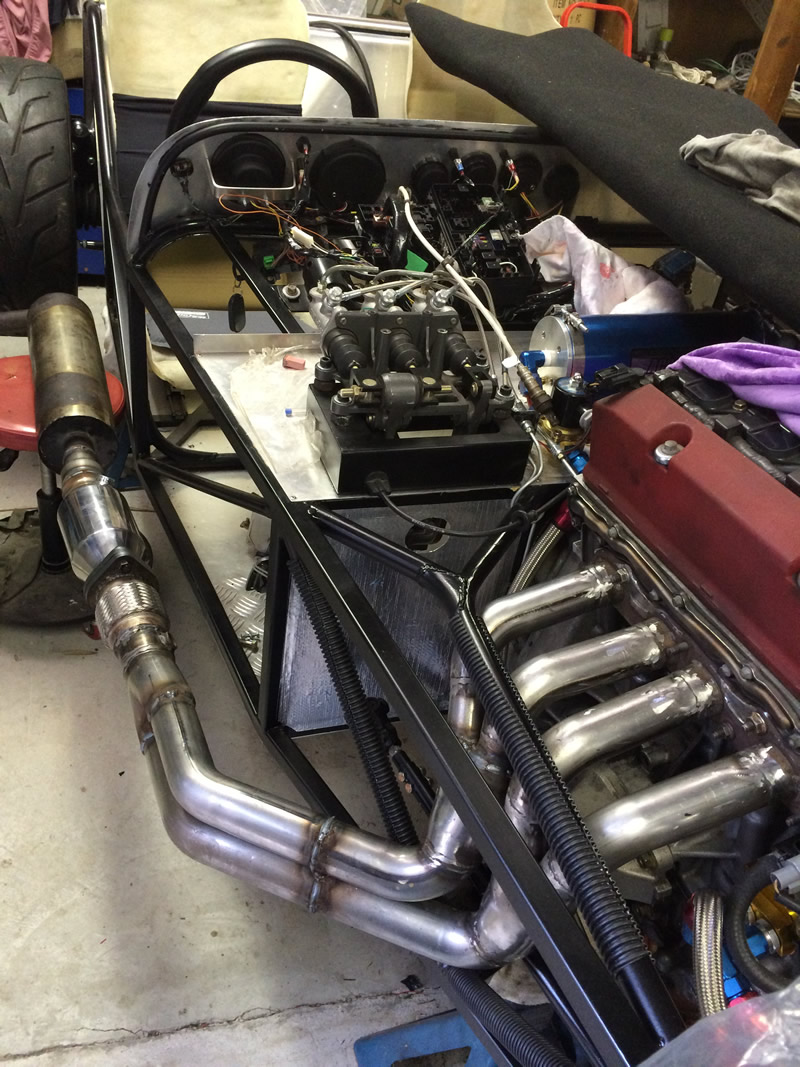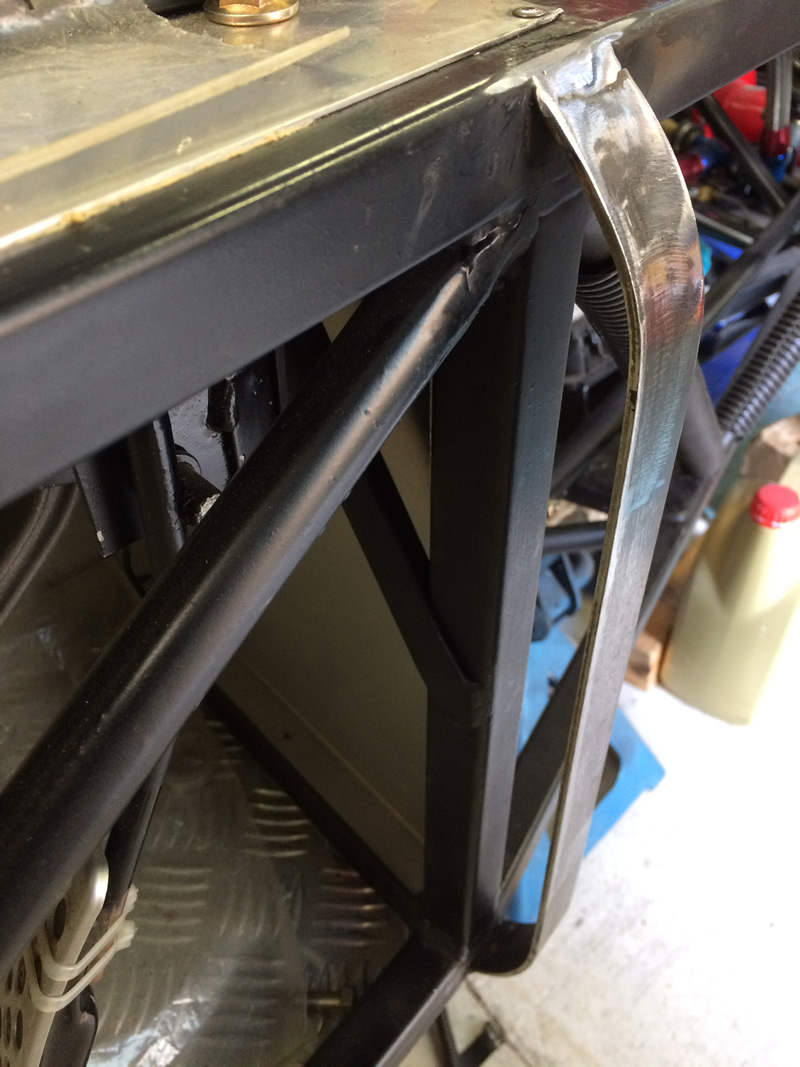 Forward side panel is on with side cooling fin - panel is removable for future access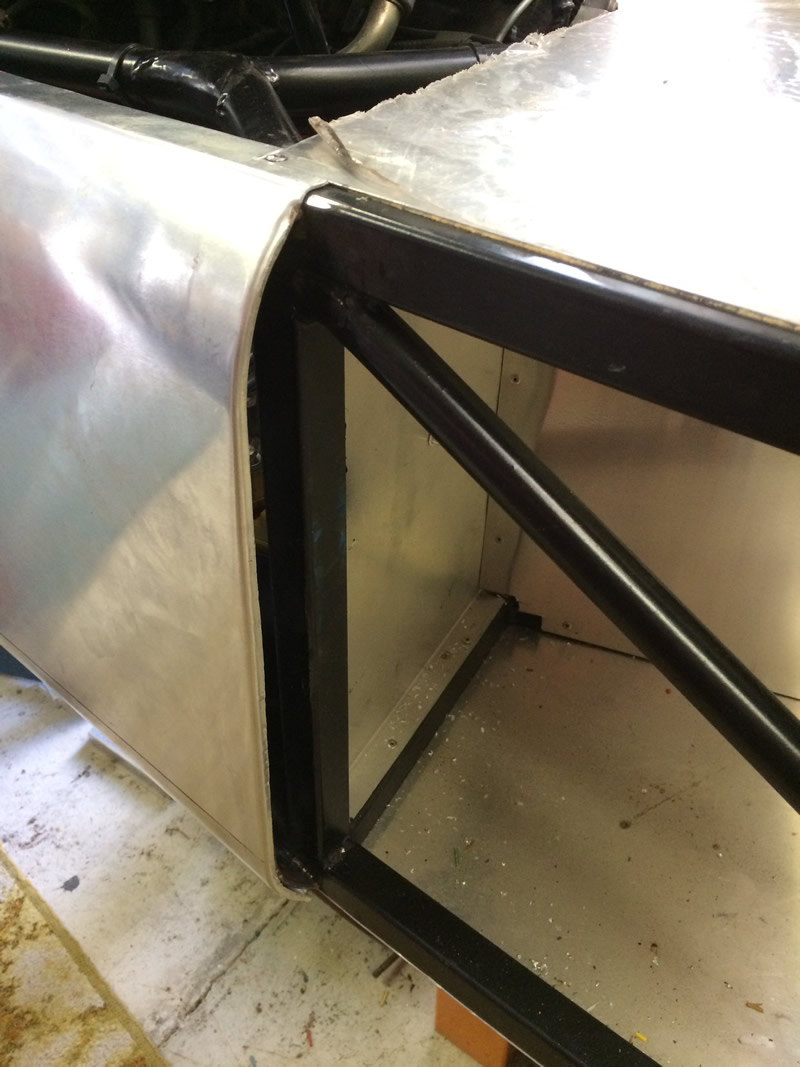 On goes the side panel with Sikaflex and as few rivets as possible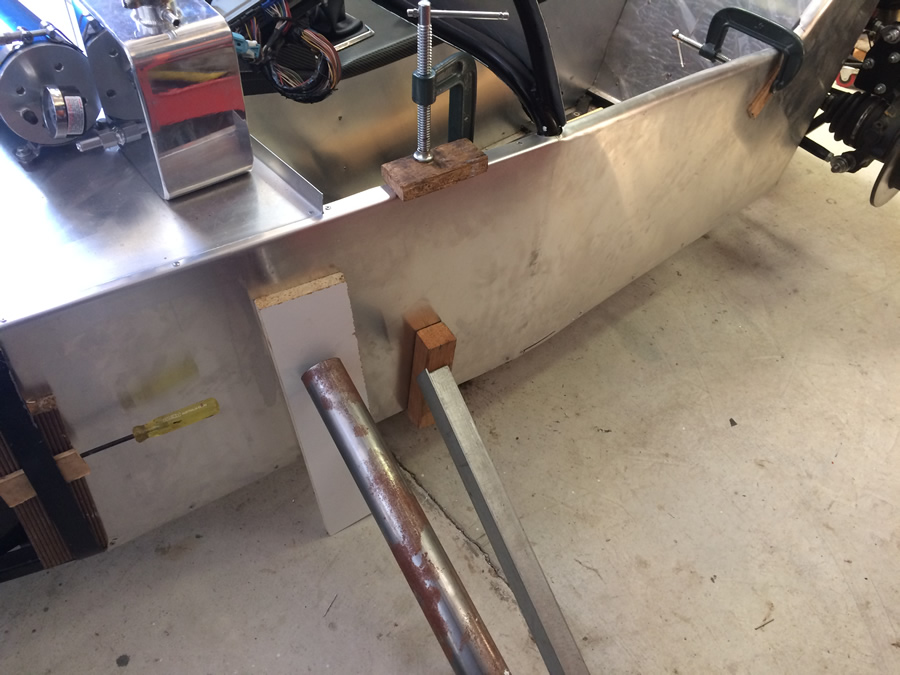 Rollbar shaping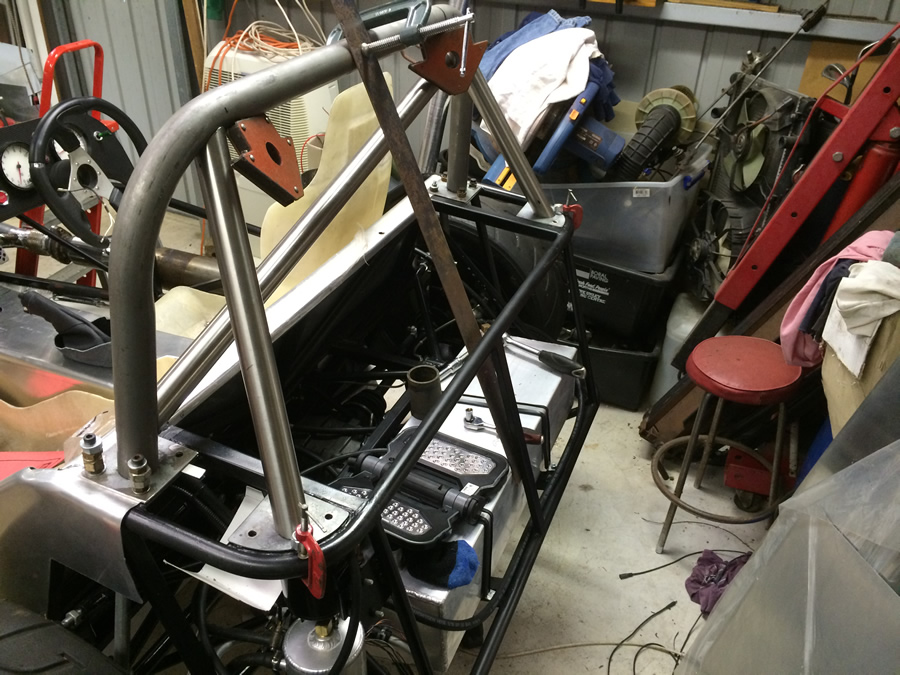 Rear brake setup using Nissan Pulsar GTiR doner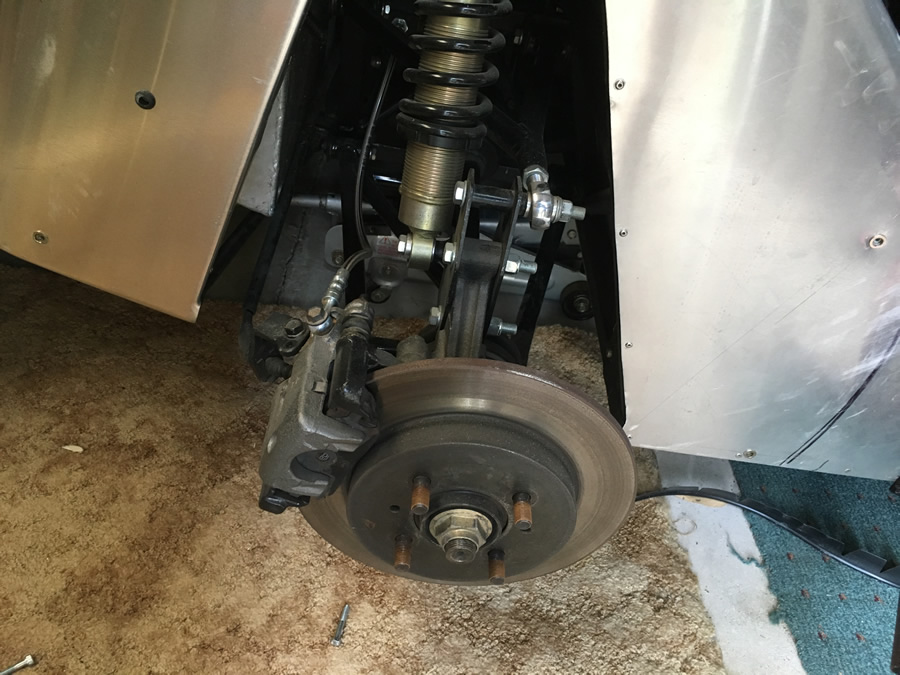 Shaping the lower oil cooler air scoop mould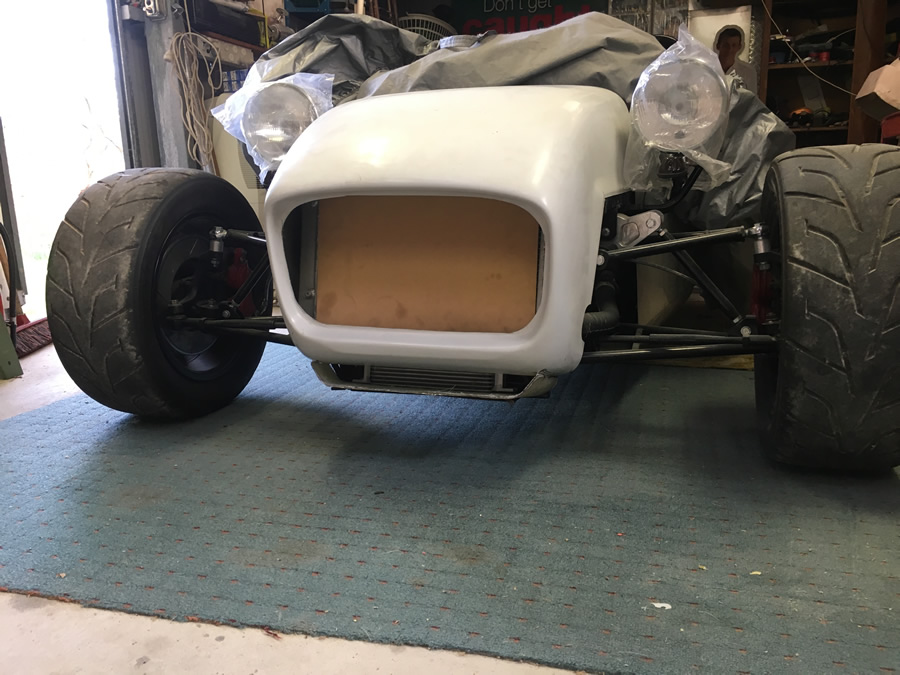 Rear guards and rollbar on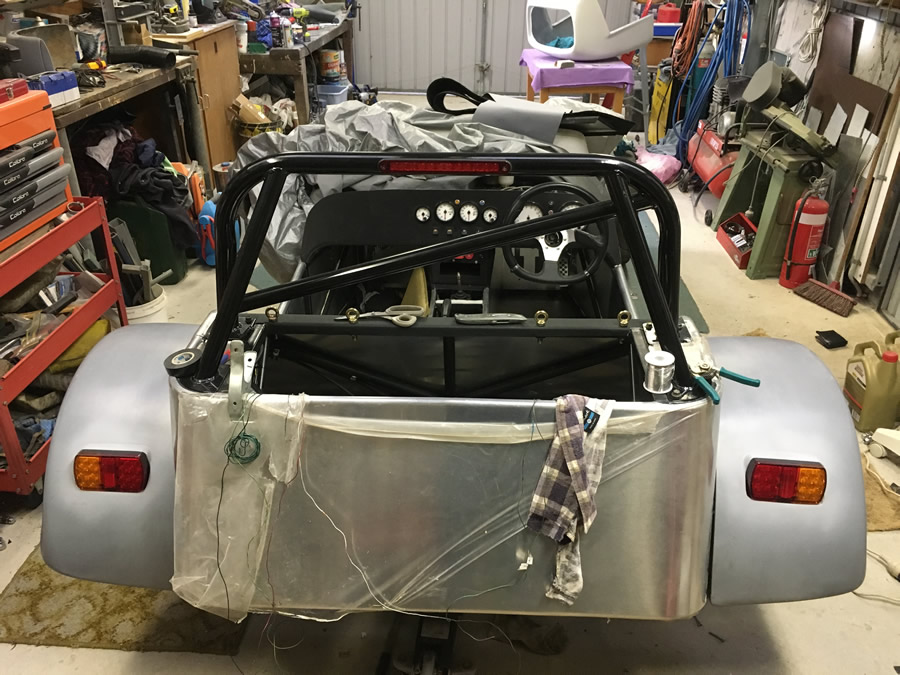 It's getting close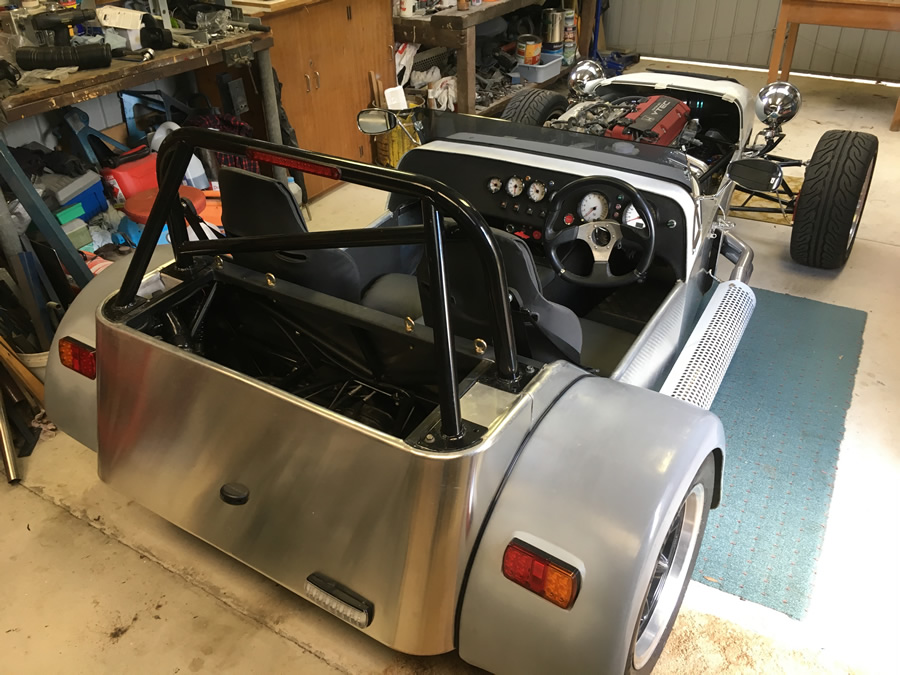 Rear end setup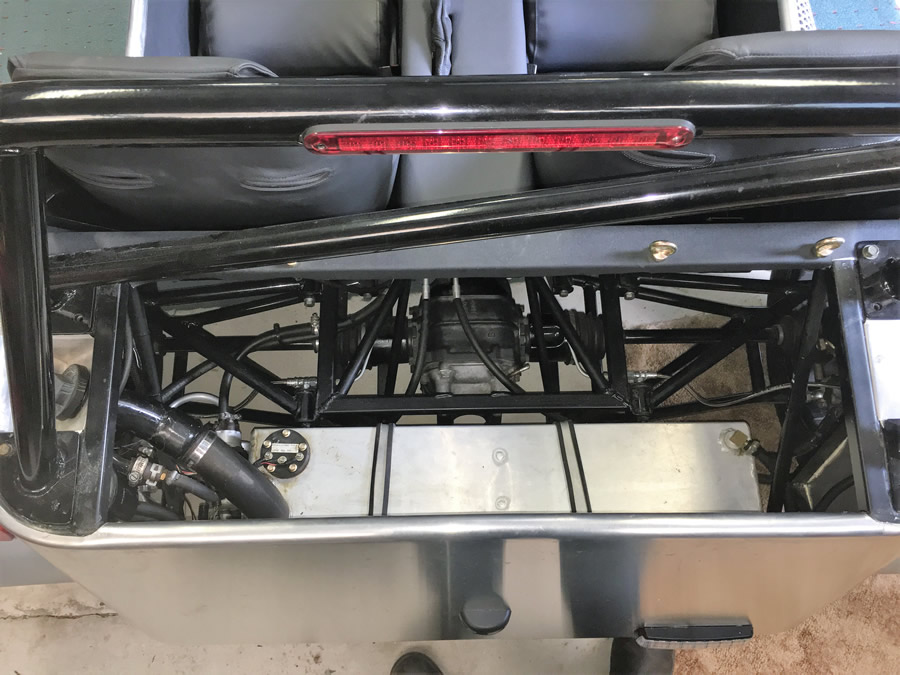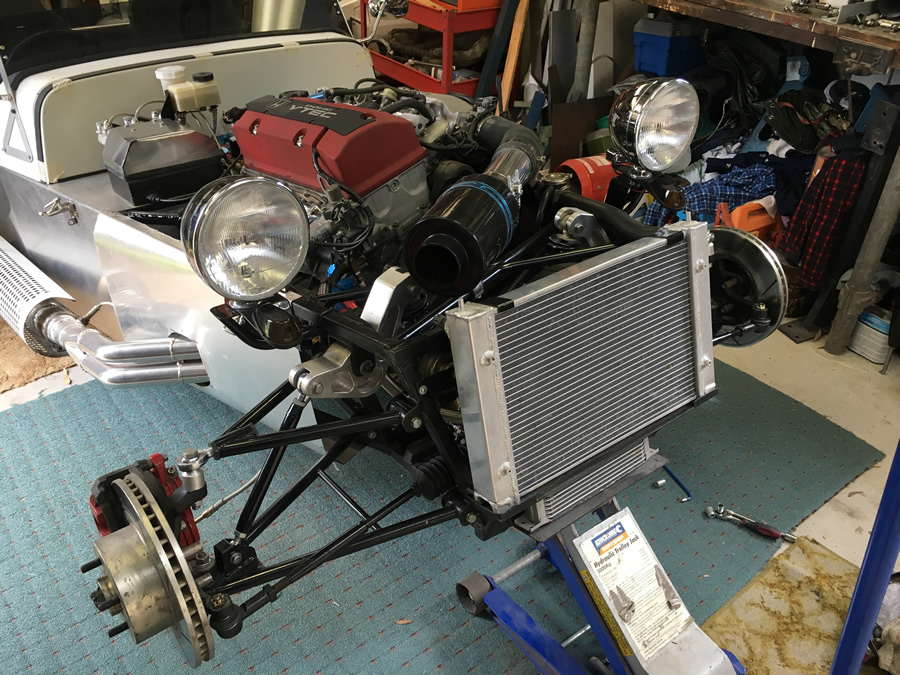 Folding bonnet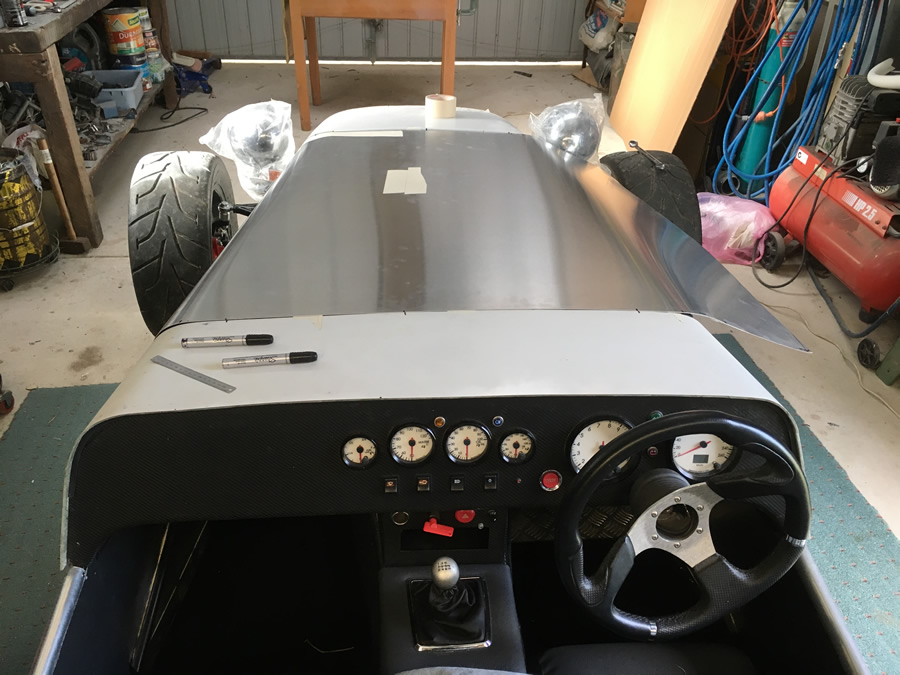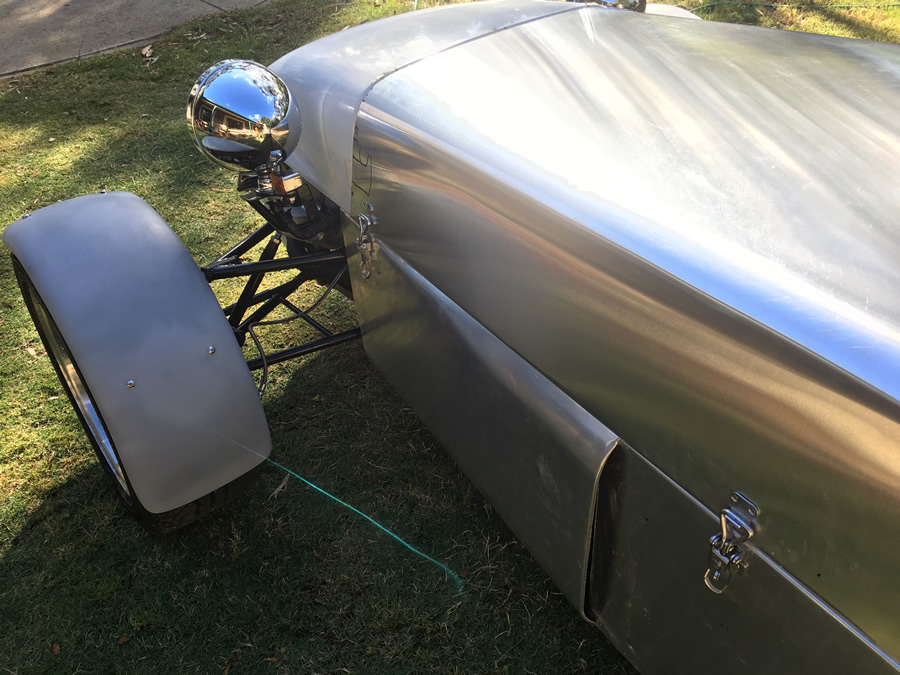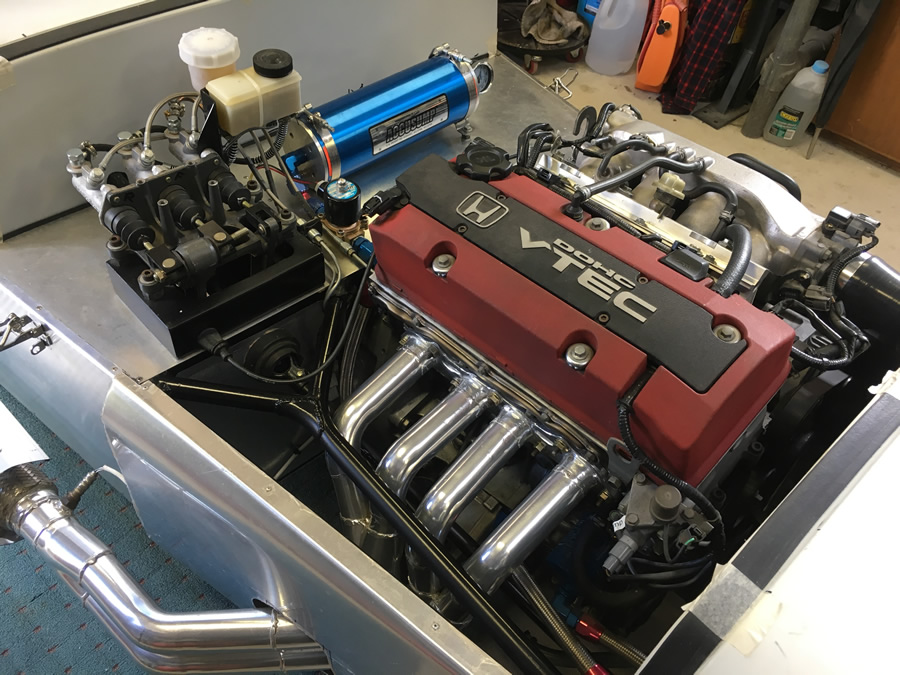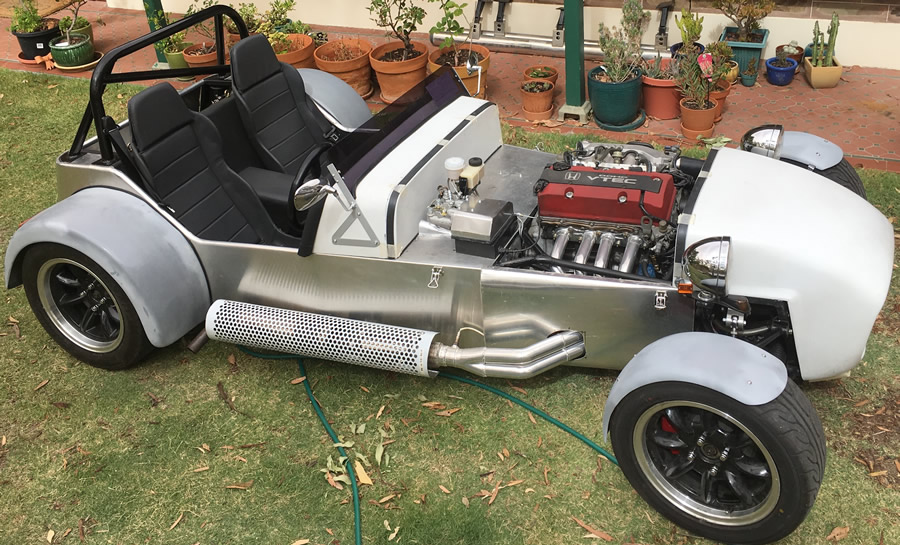 Competed Car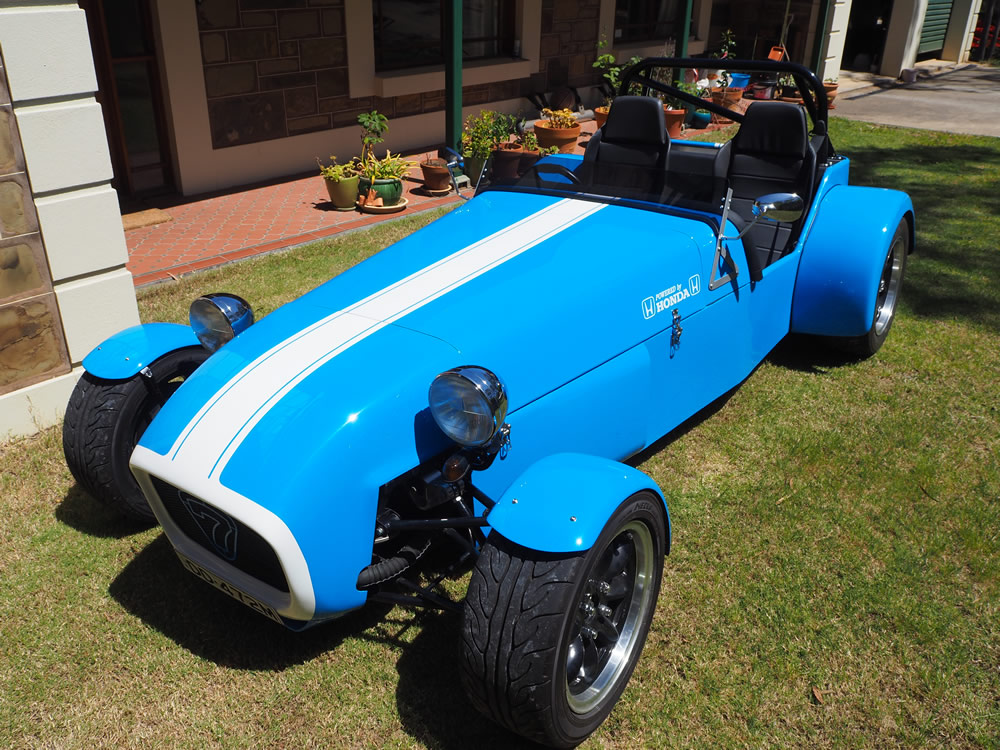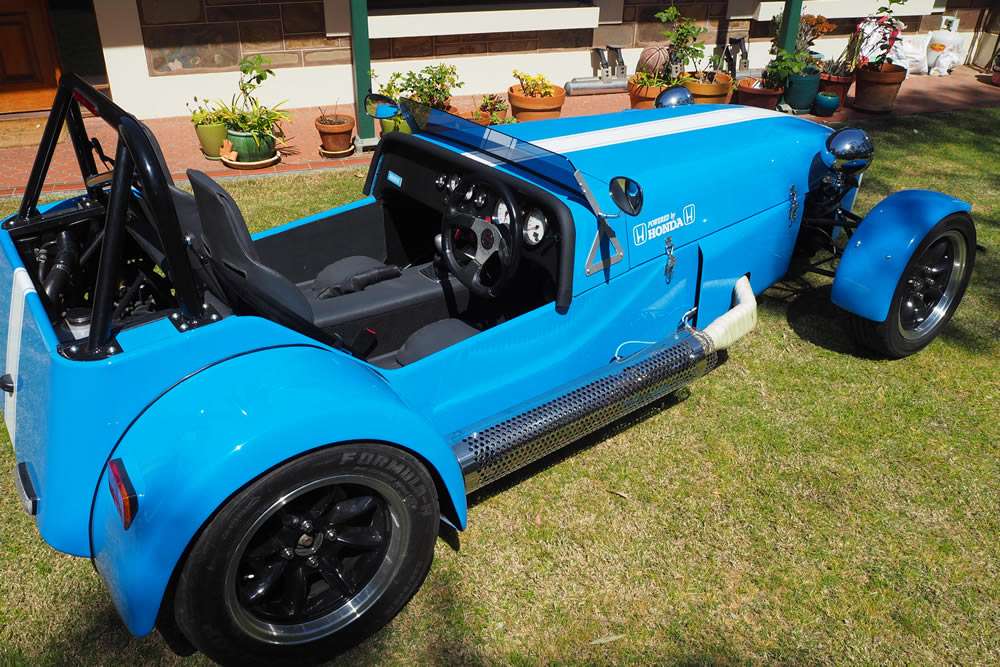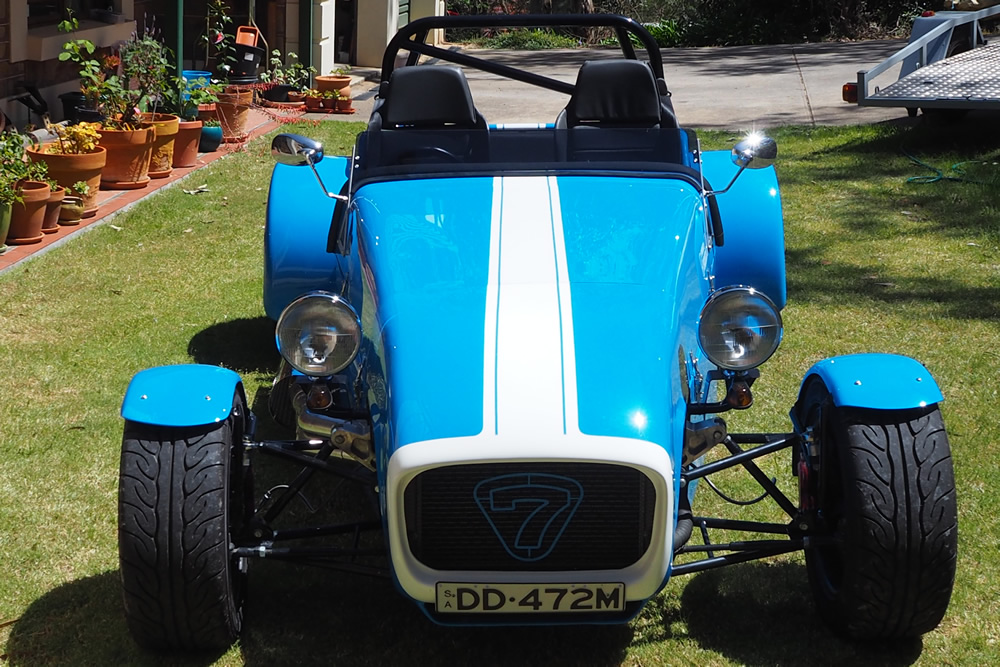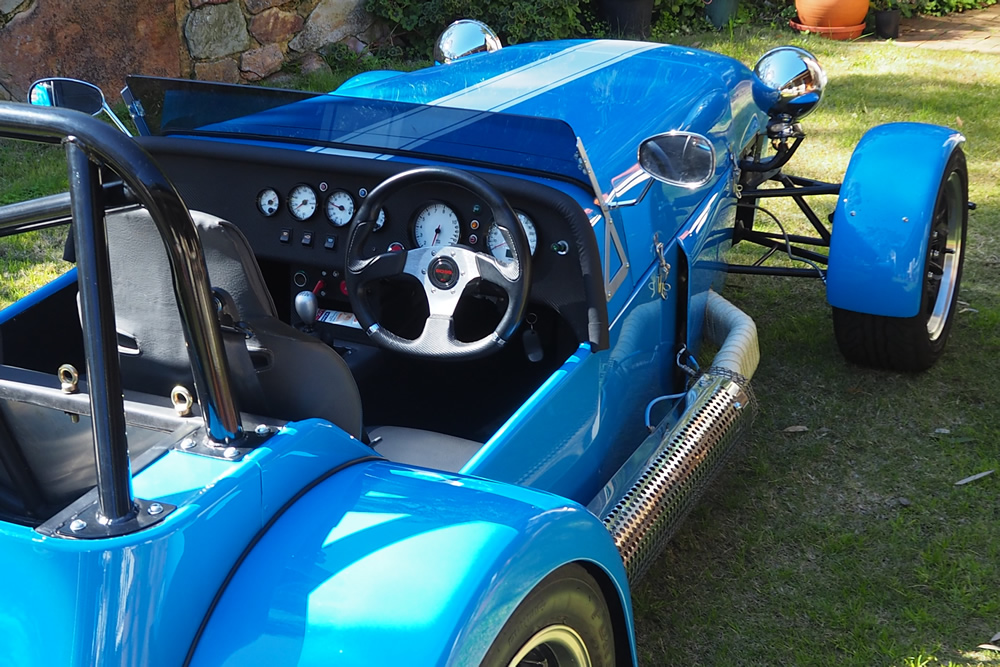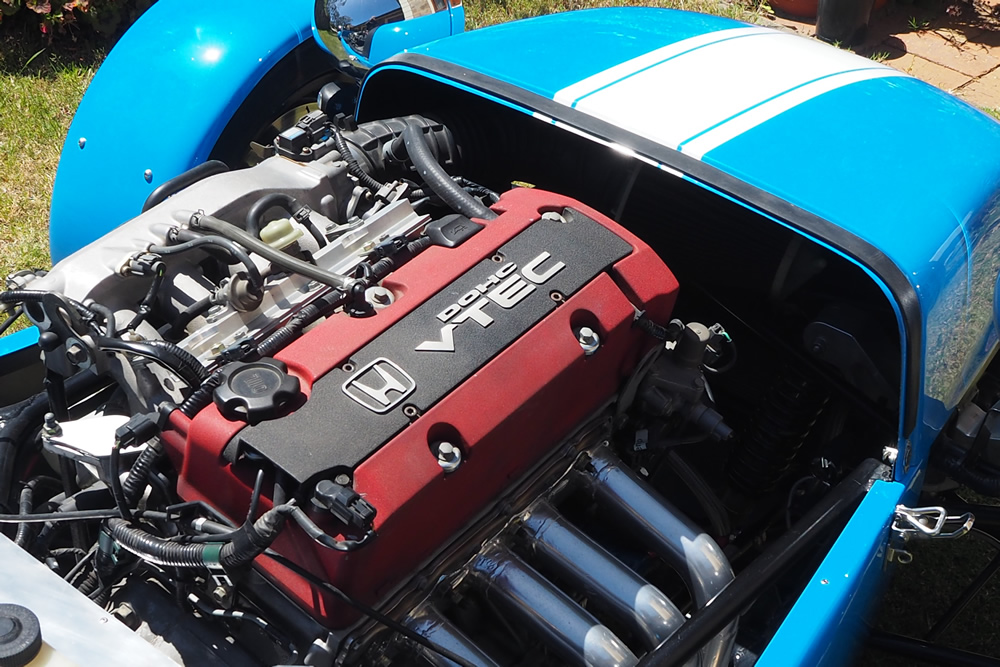 Full windscreen